Hi everyone, hope your week went well and that this week is even better. I am writing this on Sunday, as my Mom is having surgery on Monday (she should be fine) and wanted to make sure to get the post done before next week got away from me.
Have been busy, but not much crafting, instead have been cooking and still clearing things out (much, much more to do), and am also planning a vegi garden, square foot gardening to be exact.
Here is a link
for a site that tells you all about SFG, a wonderful way to garden (at least it seems to be, ask me later when I try it).
And last week I was treated to a visit by one of my dearest friends who now lives in the state of Washington, Beth. We met when our oldest kids were in preschool and have been friends ever since. Beth is amazing, the oldest of nine (yes NINE) kids, and though she was only able to stay a short time, any time with Beth is cherished!
Needless to say I haven't had time to work on a new video, hopefully will have the time next week. Even though I am not working it seems there is less time now then before, how is that possible?
Onto some stamping goodies! Don't forget that I also post on
Facebook
(try to post a link at least once a day there), and not all of those links get posted over here, "like" the
AfterHoursStamper
page so you can see what I am posting there.
Lots of new products still popping up from CHA, including: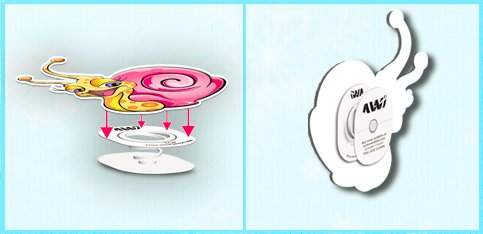 Action Wobble Springs
: LOVE these, think about how cute your projects will be with these, and the cost isn't all that bad ($18.95 for 48). Can't wait to try these out.
Deco Art Ink Effects
: You have to see the video below...and wow....think of what you could do with your stamps.......
Deco Art Metallic Lustre
: Interesting product and would make for some very interesting backgrounds on cards or chipboard. Can't wait to try this out!
And of course there are always other links around:
Here are two GREAT tutorials by Becca Stamps, both using border punches to make frames for your paper projects, and I love that you don't need a corner punch for these techniques:
Punch a perfect border frame (no corner punch needed):
Perfect mitered corner with border punch:
Make your own Crackle Paint:
Yes, I am going to try this, sounds very interesting and will make good use of the paint I have sitting around : )
Smashbook idea:
Wait until you see how this person uses
Washi tape
in her smashbook, brilliant idea and gives you all the more room to journal. Check out the other posts on the blog, lots a great things here.
Tutorials GALORE:
This is an interesting site, called Counterfeit Kit Challenge, basically a site that helps you to create your own scrapbook kit instead of buying kits. The link is to their tutorials, and there are just tons of links for you to browse through.
Ok, that is all for this week, please make sure to find time to craft (I need to follow my own advice, sigh).
Thanks for your continued support, this blog is ONLY here because of you! As always, don't forget that I love to read your comments : )
Happy crafting!